Ivy Pendant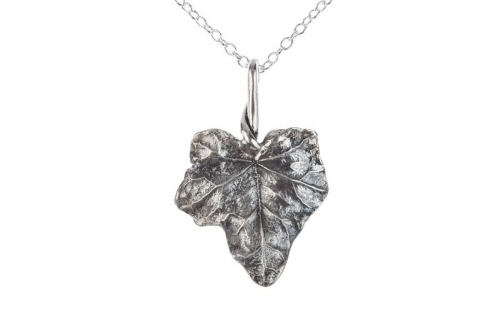 Hover over or touch image to zoom
Description
Ivy was used by the Victorians as a symbol of Love and friendship, this leaf has been cast from life, the fine veins can be clearly seen. The leaf has been slightly darkened to enhance the detail before polishing. The leaf is 3cm in length including the twisted stem that creates the loop for the chain to pass through, and 2cm in width. Hallmarked in Birmingham.
You may be interested in...
oak and acorn
trees
woodland plants
---
Can't find what you want? Contact me for help.