Mussel shell ring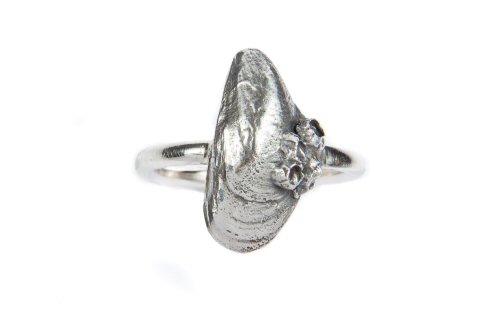 Hover over or touch image to zoom
£90.00
Quantity:
Select ring size below before adding to basket.

Silver
Select Ring Size
American
Size
British
Size
French
Size
German
Size
Japanese
Size
Swiss
Size
Circumference
mm
Diameter
mm
Diameter
inches
Description
Family trips to Cornwall, Devon, Wales and the Isles of Scilly have inspired the coastal collection.
The mussel shell is now in solid silver, it sits on a rounded silver band which carries a Birmingham hallmark.
The shell is 1.8cm in length and 1cm at the widest point, it has been darkened before a final polish to highlight the barnacle detail.
You may be interested in...
Coastal
Trees
Woodland plants
---
Can't find what you want? Contact me for help.