Sycamore ring, wrap round.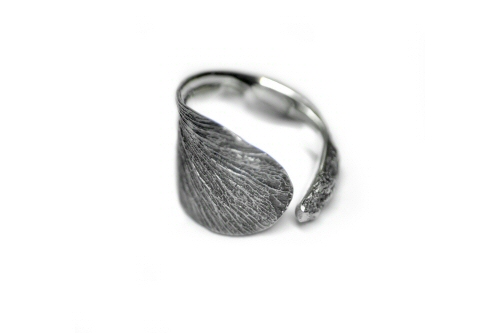 Hover over or touch image to zoom
£95.00
Quantity:
Select ring size below before adding to basket.

Silver
Select Ring Size
American
Size
British
Size
French
Size
German
Size
Japanese
Size
Swiss
Size
Circumference
mm
Diameter
mm
Diameter
inches
Description
Cast from life, a single sycamore seed wraps around the finger to create a ring.
The beautiful textures of the sycamore seed are deep and prominent, the finest details are enhanced through darkening the silver before polishing.
The ring is 1.7 cm at its widest, it has an open shank allowing the ring size to be altered slightly with the wearer pushing it too, or opening it up slightly when needed.
Please still state a ring size to work too.
Inside the sycamore ring is highly polished, and carries the Birmingham hallmark.
You may be interested in...
Sycamore
sycamore
trees
Trees
---
Can't find what you want? Contact me for help.