Small Acorn Pendant
Price including selected options: £80.00
Silver
Product code: NOV12_26 (214)
I can often be found under an Oak tree, gathering leaves, twigs and acorns, the oak tree is one of the most iconic sights in our landscape and has been used throughout history to symbolise strength, longevity, bravery and growth.
This solid silver acorn was cast from life, the finest details on the acorn cup are enhanced through darkening the silver before a final polish, the acorn has a high polish.
This is the smallest acorn our Oxfordshire studio makes, it is 1.8 in length and 1cm wide, a beautiful weight, very tactile hold. Hallmarked in Birmingham.
'From a tiny acorn, a mighty oak will grow.'
You may also be interested in:
Oak and Acorn
Trees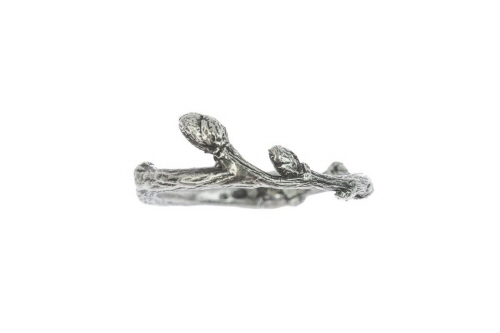 Wildlife